Board & Staff
Board Members 2018-2019
Officers
Todd Woodard, Chair
Spokane International Airport
Dirk Vastrick, Vice Chair
WorkSource
Jennifer Lehn, Past Chair
Numerica
Kim Koch, Treasurer
Moss Adams
Carly Cortright, Alumni Association Chair
City of Spokane
Melissa Boland,  Northern Quest Resort & Casino
Stacie Davis, Girl Scouts of Eastern Washington and Northern Idaho
Corey Digiacinto, US Bank
Monica Wales, Rockwood Retirement Community
Penny Hencz, Washington Trust Bank
Jessica Kirk, Greater Spokane, Inc.
Chuck Lund, TATE, Inc.
Connie Stark, Stark Tours
Elizabeth Tellessen, Winston & Cashatt Lawyers
Shawn Bonfield, Avista
Julie Orchard, Providence
Izzy Alvarez, Gabriella Alvarez, Sydney Lennemann, YLS Liaisons
Staff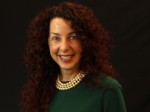 Executive Director
Jaxon Riley
Email: jriley@leadershipspokane.org
Phone: 509-321-3609
Education & Professional Development:  Bachelor of Arts English, University of Washington; Post-graduate study in Secondary Education, Gonzaga University and Master's Degree Communications and Leadership, Gonzaga University
Volunteer: Currently on the Board of the Spokane Humane Society.
SCRAPS, Meals on Wheels and the Ronald McDonald House in recent years
Hobbies & Special Interests: Pursuit of various fitness interests, spending time with family, my canine companions and a plethora of creative activities to keep my brain flexible.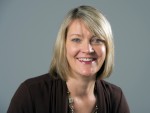 Operations Manager
Ruth Reynolds
Email: leadership@leadershipspokane.org
Phone: 509-321-3639
Education & Professional Development: Bachelor of Arts Interdisciplinary Studies, Eastern Washington University; undergraduate studies at Western Washington University and Spokane Falls Community College
Volunteer: Ronald McDonald House; food drives and blood drives
Hobbies & Special Interests:  Bicycling and walking, finding new favorite restaurants, baking anything and experiencing life with a tiny dog.